What is Plast-aid Used For?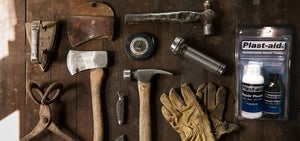 Plast-aid is generally used to repair broken items and for making things.  You would normally find Plast-aid in a maintenance shop, in the garage, stored in a toolbox, hung over a workbench, in a junk drawer or glove box, in a tackle box or under the kitchen sink.
Plast-aid has countless applications from fixing leaks to restoring antiques.  When something breaks or a part needs to be made, Plast-aid can often be used to solve the problem whether the need is industrial, commercial, in the office, or at home.  A broad list of examples include, plumbing leaks, shower surrounds, automotive lens, motorcycle fairings, concrete cracks, computer keyboards, chair rungs, toys and hobbies.  The list is limitless. 
One customer tells the story of his sailing solo from California to Australia with his emergency kit containing three items: duct tape, bailing wire, and Plast-aid. Upon his return, he tells us of those three items, he used his Plast-aid.
Having Plast-aid around will often let you repair a broken item in just a few minutes.  If you have an application that might be helpful to others, please let us know by posting on our FaceBook page or sending us a picture that we can post on our website under the "USES" tab.  "Before" and "After" pictures are usually very helpful.
---
Also in News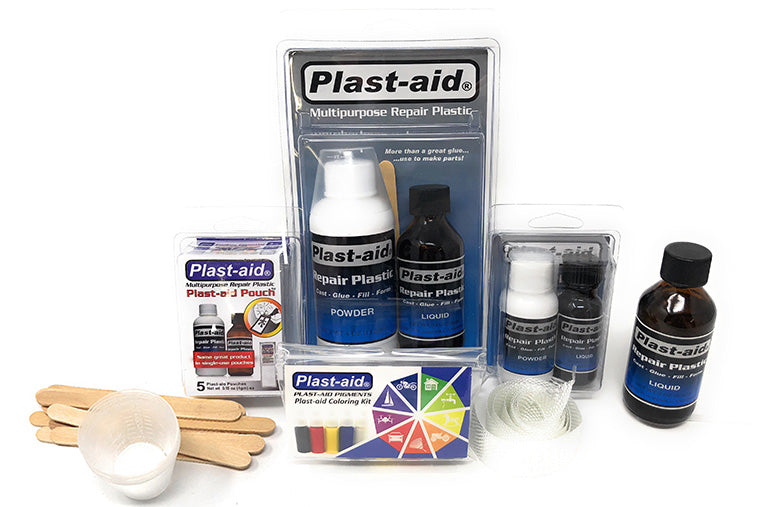 What is Plast-aid? The long version.